Soil Sampling in Fall Creek, Eau Claire, Augusta, Chippewa Falls, and the Surrounding Areas
If you are wondering why your crop yields haven't been quite up to par or are wanting to get this year's fields off to a good start, a great place to begin would be with a reliable soil test from our Wisconsin soil nutrition specialists.
After Mother Nature, plant nutrition is the next major factor in determining your yield. While we can't control the weather, A&J Agronomy can help you with your Wisconsin farm's nutrient management. Our agronomists help you make the most profitable decisions about where to spend your fertilizer budget. By sampling your field, we can make thoughtful fertilizer plans that are customized for your soil type, crop, yield goal, field, and budget.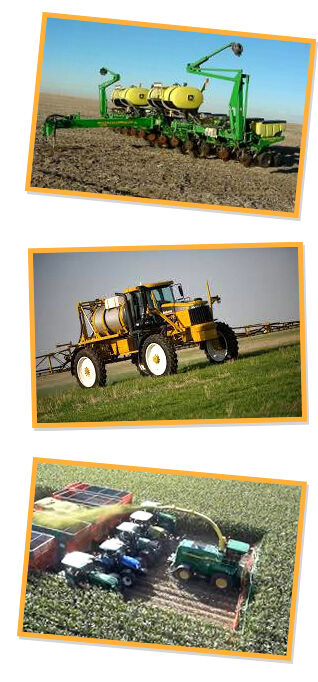 Here are a few reasons why it's important to schedule a soil test:
Develop a healthy and nutritionally balanced soil
Get recommendations specific to your soil and the crop you intend to grow
Maximize nutrient recovery by balancing soil minerals and improving soil structure
Pinpoint specific factors to increase crop yields
Avoid the costly overuse of fertilizers
Learn valuable soil and crop management information on such topics as tillage, soil pH, organic matter, and soil fertility
Our soil sampling includes 2.5, 4.5, and 10 acre grid sampling. This includes fertility recommendations and maps of your farm.
Your Local Scouting Agronomist
Time is money - especially during your growing season!
Let our Wisconsin soil specialists ease your worries about potential problems in the field with our scouting package. We can let you know if and when there is an insect, weed, stand, disease problem, or nutrient deficiency and the best way to take care of the issue to make sure your fields yield potential is protected.
Send us an email or call 715.577.1887